Best Professionals The Furniture Repair Service.
Searching for professional furniture repair services? Look no further! Professionals Best Furniture Repair Service is conveniently located near you, offering exceptional repairs for upholstered furniture, leather furniture, and much more. Whether you're looking to restore a beloved heirloom or simply spruce up your favorite sitting piece. Professionals Best Furniture Repair Service is the perfect solution. Contact EAGLE TRENDS Furniture Repairing Services today for superior craftsmanship and expert service!
Types Of  Eagle Trends Furniture repair service
Chair caning and weaving are two common services to fix up small fractures on chairs or other furniture with cane seats. This process typically includes re-seating by hand with natural or man-made fibers for a beautiful finish. That adds value back to the piece of furniture.
Refinishing and restoration are easy ways to give old furniture a whole new look and feel. From sanding down the surface to staining the wood. This service by an expert can revive any worn-out piece without replacing it entirely. Refinishing also helps protect the wood from further deterioration due to moisture or temperature changes over time.
Cabinet repair/replacement
Cabinets are often some of the hardest pieces of furniture. But even they will eventually start needing some repair work. Replacement parts due to wear and tear for daily use over time. A professional cabinet repair technician can replace any broken pieces, hinges, knobs, and more. So that your cabinets are functioning smoothly again in no time at all!
Custom modifications & accessories installation
Custom modifications and accessories installation are ideal for making minor changes. That has your home looking more modernized than ever before! This service could include installing new handles or legs onto existing furniture items. That needs an upgrade but still, maintains its original style for a signature look in your space overall.
Leather conditioning treatments
Leather conditioning treatment is an effective way to protect leather furnishings such as chairs, sofas, and ottomans. So they stay soft and smooth. Last longer with continued use over time! Conditioning treatments leave behind a protective layer on the leather. That resists dirt buildup while preserving its suppleness so it looks just like new again!
Furniture reassembling is probably one of the most tedious parts when moving into a new house. Why not hire someone, who knows, how much skill goes into completing this task efficiently? Professional technicians understand exactly. How each screw goes where and quickly gets almost any piece of dissembled furniture put back together like a snap. Making your moving day stress-free!
Structural Instability Repair
Structural instability often occurs due to age along with general deterioration. However, with proper structural instability repairs, this issue can easily be headed off before it becomes too severe! A skilled professional will assess what exactly needs fixing and then bring your prized piece back. Upright with either epoxy injections or dowels depending on how structurally unstable your furniture actually is. So it's safe and sturdy again!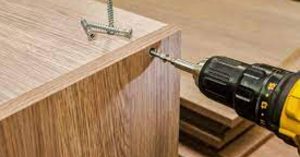 Antique Restoration/Conservation
Antique restoration conservation professionals specialize in preserving old items. Such as antiques for future generations instead of just repairing them for current use. However, these services can also involve restoring antique items. Such as chairs and desks back to their original states. Prior to years' worth of wear-and-tear creating certain challenges worth taking on if you're into vintage styles!
Wood refinishing is a type of furniture repair service. That can be used to restore dented, scratched, or discolored pieces of wooden furniture to their former glory. Professionals are trained in removing imperfections. Such as chips and blemishes while also providing stain protection coating for long-lasting results.
Structural repairs are necessary when the furniture has been damaged due to accidents involving bumps or drops. This type of repair requires skills similar to carpentry services. Since it involves cutting pieces of wood and reattaching them using screws or nails. Plus any pieces of hardware needed for the job like nuts, bolts, and washers.
Mechanical repairs are necessary when furniture items are not functioning as they should because of loose or broken parts. Such as handles and locks on drawers and cabinets. That doesn't open properly or wheels on chairs that spin but offer no mobility. Replacing any defective parts is essential for making sure they can function correctly again.
Cane seats/Baskets weaving
Cane seats are popularly used for two types of chairs consisting of cane seat chairs with low backs, and shallow seats. And basket weaving is one of the oldest craft arts in chair seating creating beautiful patterns with colorful threads. Through a 'wickerwork' technique using rattan peel cane stalks woven into twill pattern baskets.
Metal furniture repair service
Metal furniture can easily become damaged due to its durable but vulnerable construction. The metal furniture can come apart at joints leading to different kinds of welding. Such as brazing, MIG welding, or TIG welding for stronger repairs that will last for years.
American Seating Rebuilding
American seating reconstruction involves removing all existing padding. Before replacing it with new high-quality foams for superior cushioning without sacrificing support or durability over time! The foam must be chosen carefully based on the intended purpose. The harder foam creates firmer support while softer foam yields a plushier feel that works great indoors. Especially with couches & armchairs! Click Here To BOOK NOW…